Vintage Galore – that's actually me: Erik. With Vintage Galore I realize myself. Since I also have a craft background and love to restore, I consider myself more of a craftsman and less of a salesman. My personal relationship with Scandinavia is also reflected in my product selection. Only things that I like myself find their way to Vintage Galore. I especially like reduced design and noble woods, such as teak and walnut. In my perception, the warmth and the feel of the wood create a pleasant atmosphere.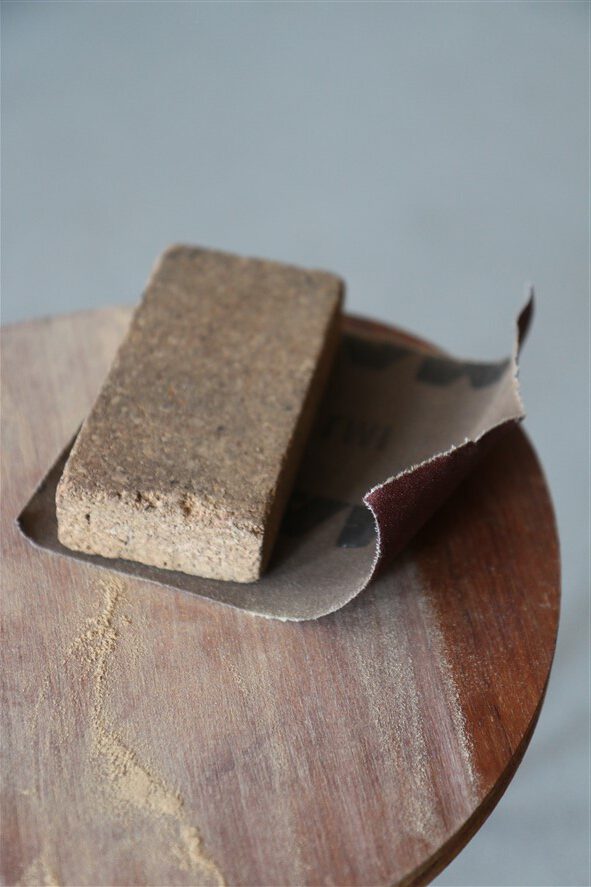 I put a lot of work and love (also to the detail) into the restoration of my pieces. For woodworking I use almost exclusively natural-based products.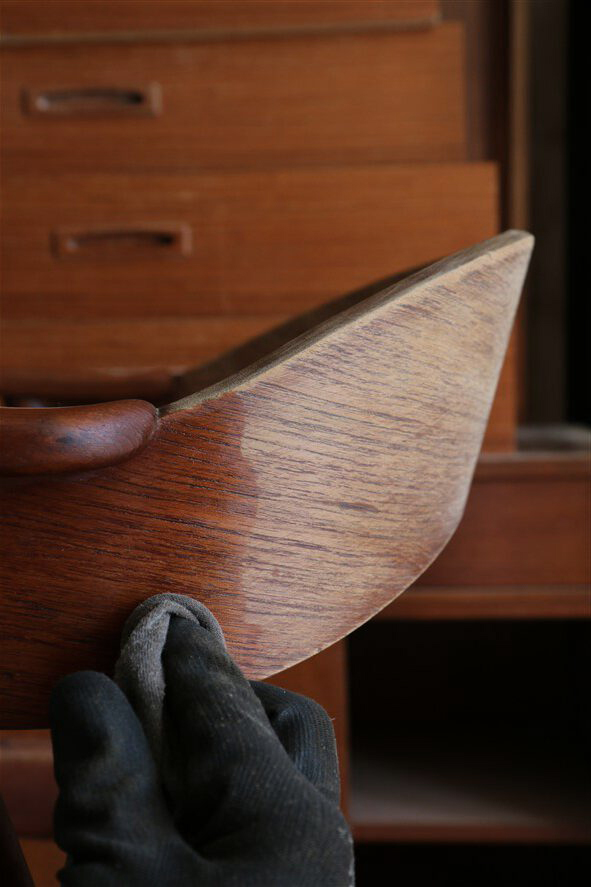 During restoration, I pay attention to aesthetics, surface texture and feel. For this reason, I use oils and hard waxes rather than varnishes as far as possible. The wood should feel pleasant and also like actual wood.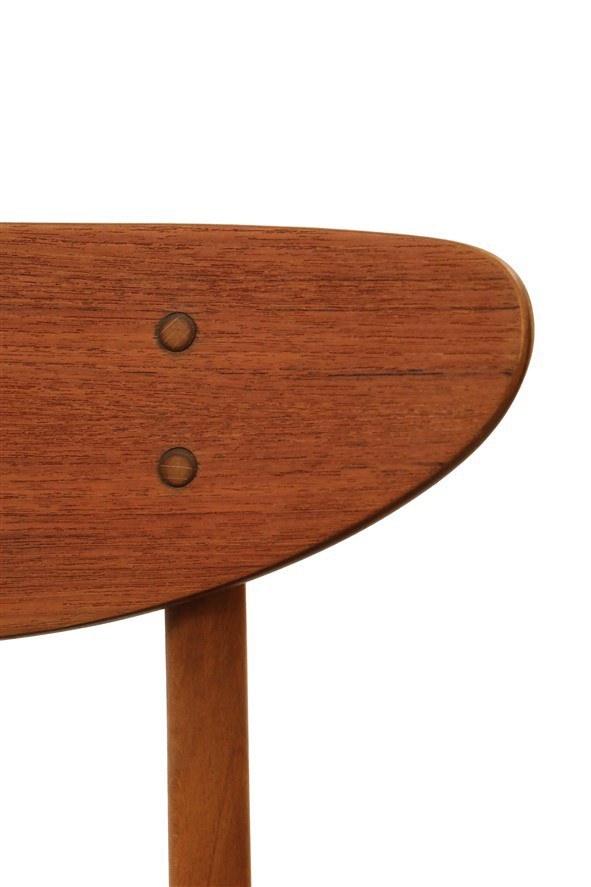 I usually aim for a smooth surface texture. Call me a nerd if you want, but I call this the "Handschmeichler-Effekt ("hand-smoothing effect").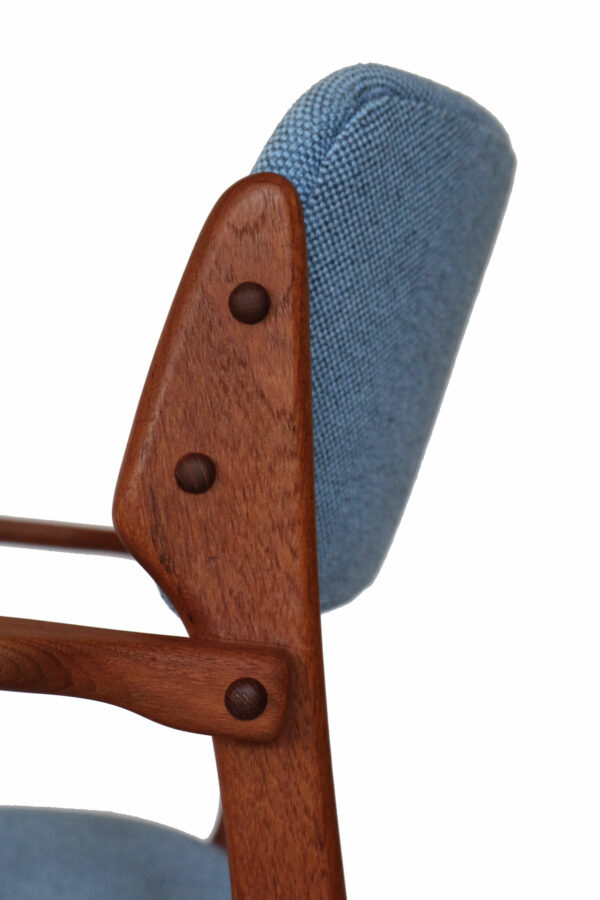 Rather matte or satin-matte surfaces than high-gloss lacquered. This also usually gives wood surfaces more depth and a stronger wood hue.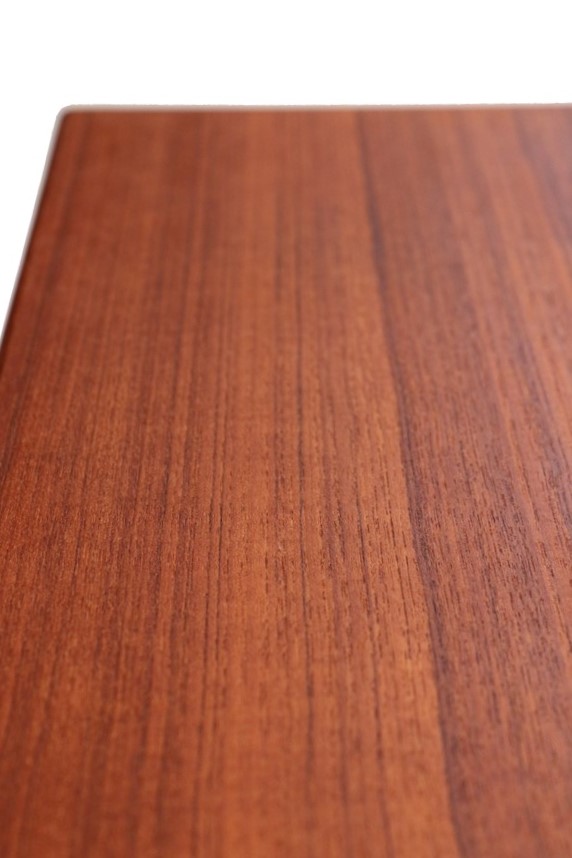 Authenticity is also important to me. That's why I only use authentic materials and, if necessary, authentic spare parts, which are often made by hand. If you are looking for furniture with retrofitted "hairpin legs", you will not find them here for this reason. (: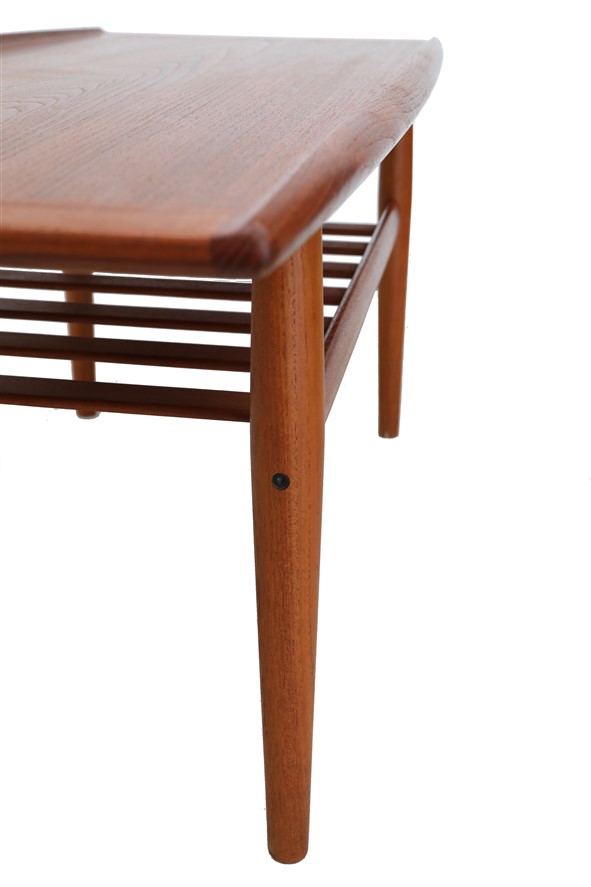 Did I mention that I am passionate about restoration?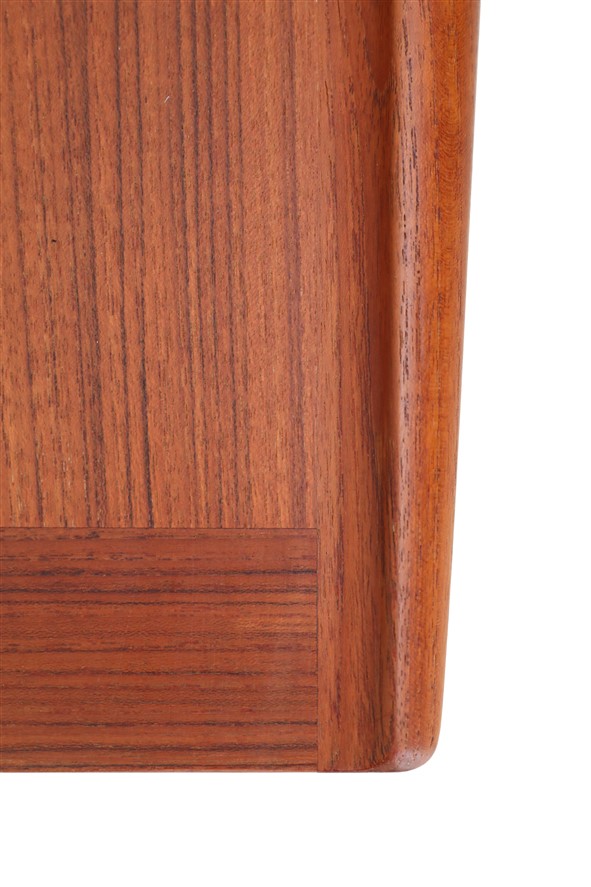 Attention to detail.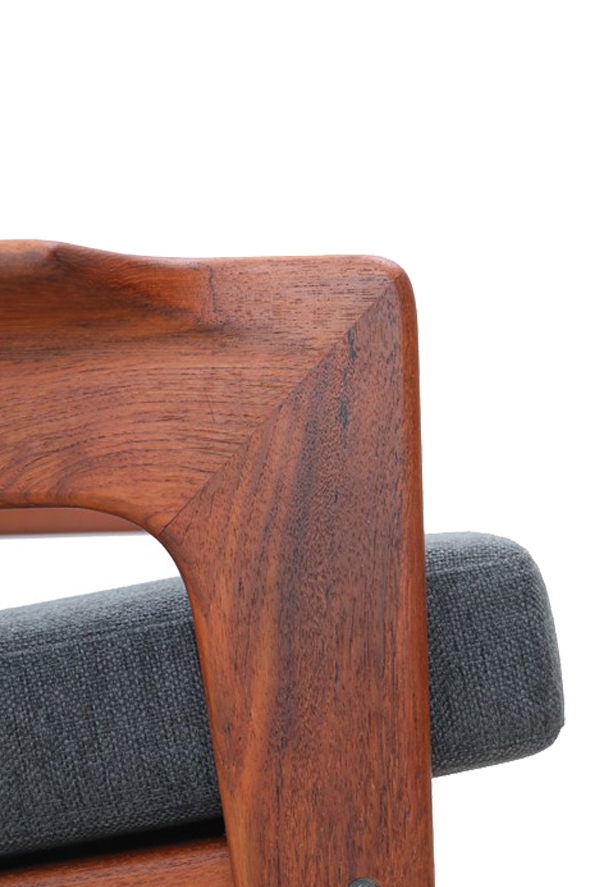 Workshop and "photo studio" in Oeversee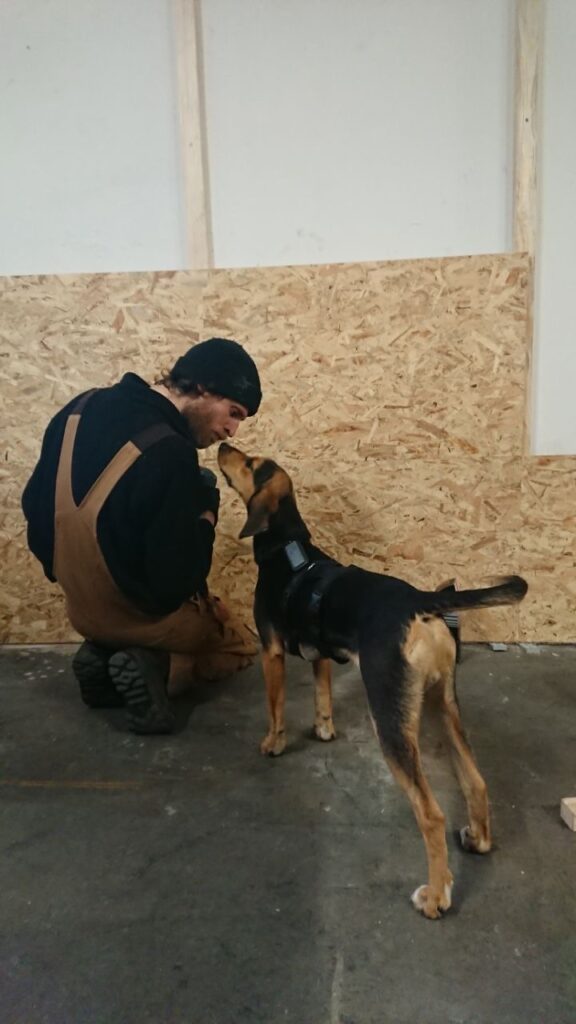 That's how it started:
As a store in Berlin, Neukölln. 2012-2023. Good times!
Why then close the store and move away from Berlin? Quite simply, I am more of a country- than a city boy. And the opportunity arose to fulfill a long-cherished dream: Move to the countryside, to the far north. Well, and Vintage Galore had to follow me willy-nilly. That's why Vintage Galore has now become an online store. While I don't rule out opening a store / showroom around here again someday, I don't guarantee anything. (: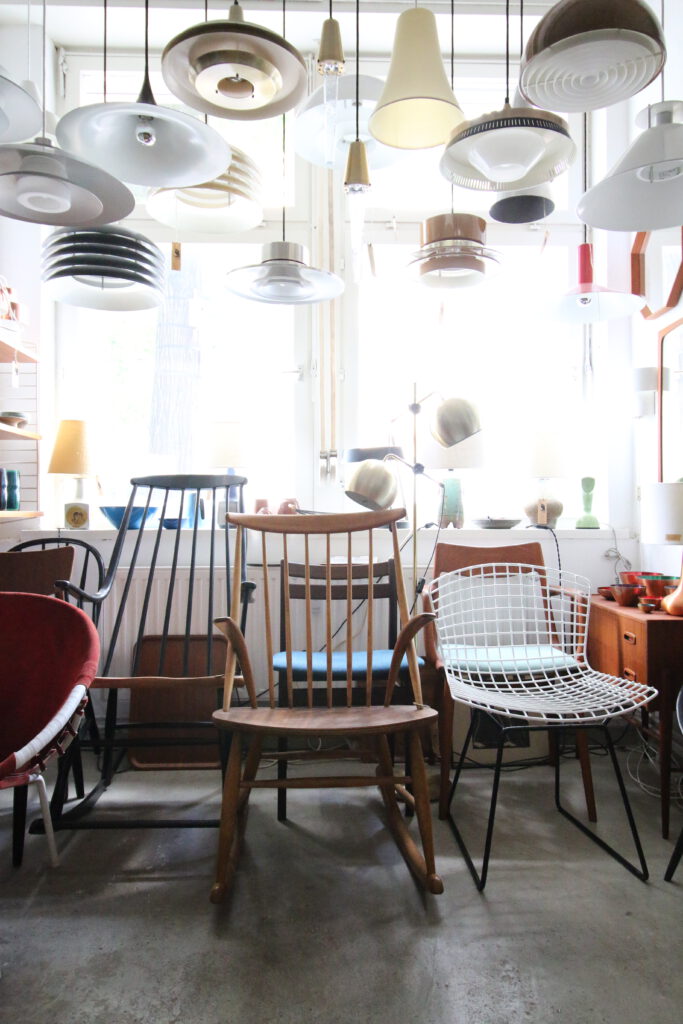 The former store in Sanderstraße, Berlin, Neukölln.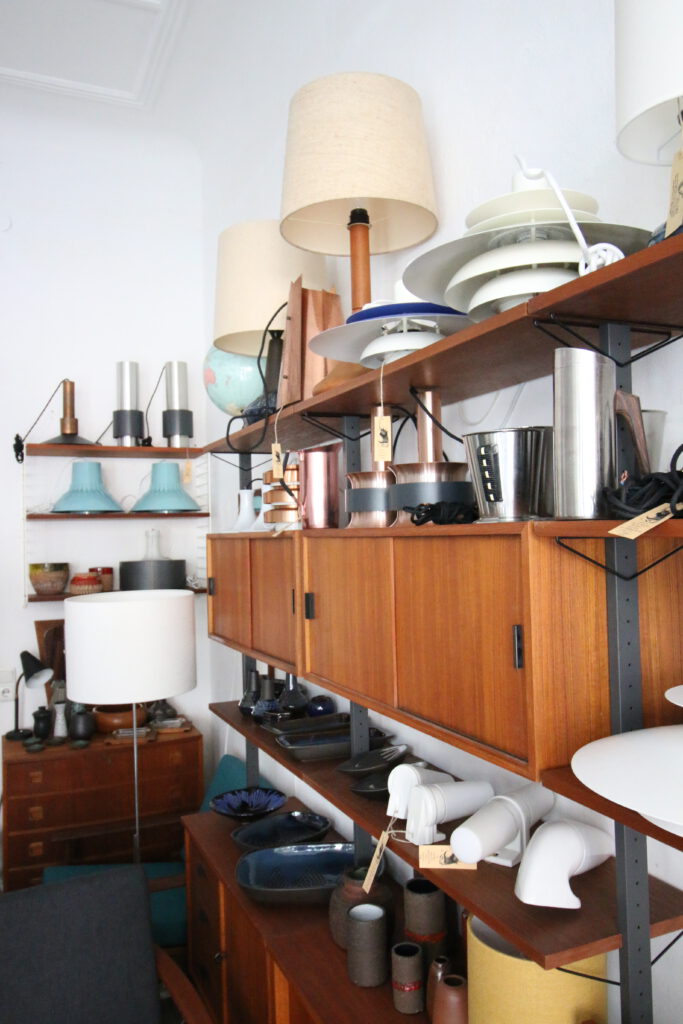 The former additional showroom in Hobrechtstraße, Berlin, Neukölln.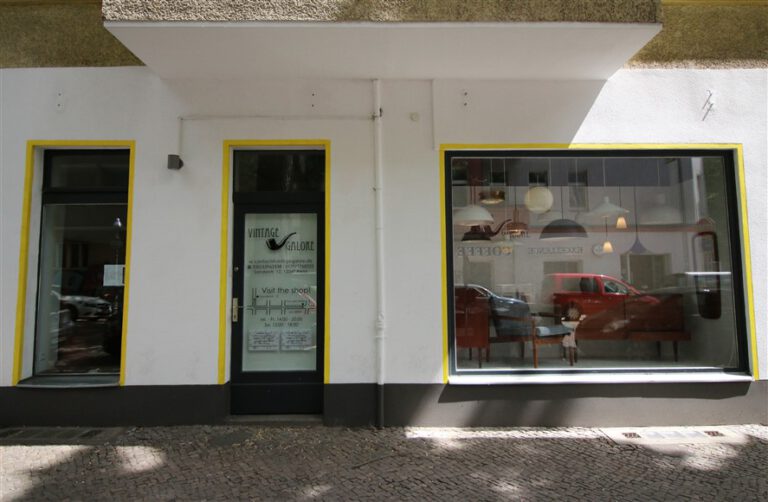 Why the pipe, anyway?
"Ceci n'est pas une pipe." is what good old René Magritte would probably have said. But I'm not making it quite that simple for myself now.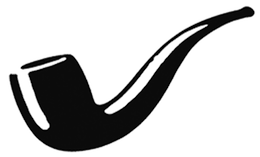 The pipe was at the time, from which most of my pieces come, an important fashion accessory (especially in Denmark) and also stood for relaxation and coziness. Also many designers posed at that time with pipe. Above all, of course, one of the most famous: Arne Jacobsen.
How does this work here?
I ship furniture, lamps and more by DHL and freight forwarding. Self-collection or own commissioning of a freight forwarder is of course also possible. If you are interested in a particular item, a non-binding inspection here in Oeversee is possible. However, only by appointment. Since Vintage Galore is no longer a retail store, but an online store, there are no regular opening hours.
The red dot on the product photos means: sold. The half red dot means: reserved.
Buying advice
If you need advice before buying, just contact me. You can also send me photos of your living situation by email.
News
Whenever I get a bunch of new furniture, lamps etc. in (or there are other news), I inform about it via my newsletter. No worries, I won't spam you. (:
https://vintagegalore.de/newsletter
Alternatively (or additionally) you can follow me on my social media channels:
https://www.facebook.com/vintagegalore.de
https://www.instagram.com/vintagegalorestore/
If I was a wallpaper designer… ↑
Erik / Vintage Galore