Mid-Century · Design · Interior · Danish Modern
Furniture · Vintage · Clothing
Vintage Galore is taking a break now. Moving to Flensburg at the moment. With all the stuff! Soon online shopping / shipping. Will take some time. Stay tuned via the newsletter, Insta + Facebook! Will let you know as soon as new stuff is coming in again. :)
Vintage Galore started in Berlin as a shop for vintage furnishings. "Vintage" means these are old pieces. Mainly Mid Century Danish Modern Design. So largely pieces from the 1950s, 1960s and 1970s. Some almost timeless, some rather nostalgic – but in a Scandinavian Modernist way. Tastefully selected and high quality restored furniture. Also lamps and other furnishings. In addition, there is a selection of second-hand clothing. I understand sustainability as part of my concept.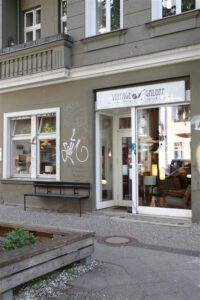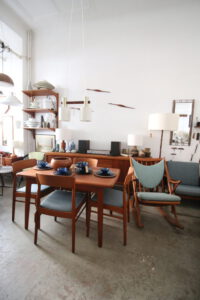 The shop in Berlin
"Why the pipe?"
"Ceci n'est pas une pipe."
…no, I'm not making it quite that simple now.
The pipe was at the time, from which most of my pieces originate, an important accessory (especially in Denmark) and also stood for relaxation and coziness. No, I spare you the H**** word at this point. Also many designers posed at that time with pipe. Unforgettable: the pictures with one of the most famous of that time: Arne Jacobsen.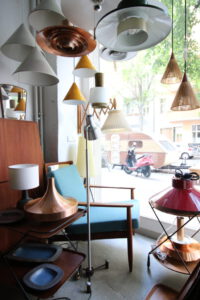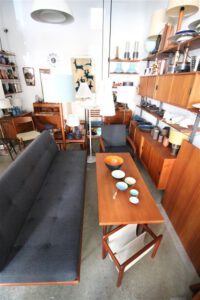 The shop – that's actually just me: Erik. As I have a craft background and am passionate about restoring furniture, I consider myself more of a craftsman than a dealer. With Vintage Galore I am realizing myself in a one-person business. Only items that I like find their way into my store. I particularly like reduced, timeless designs and fine woods, such as teak, afrormosia and walnut. In my opinion, the warmth and the feel of the wood create a pleasant atmosphere.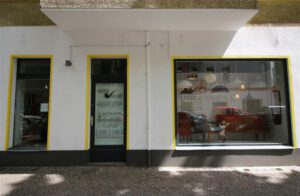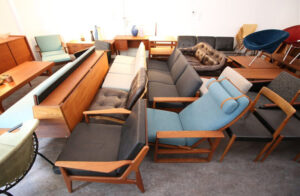 Additional showroom, Hobrechtstr. 15
Having a personal relationship with Scandinavia also reflects in my product selection. I put a lot of work and love (also to the detail) into the restoration of my pieces. For woodworking I use almost exclusively natural-based products. Aesthetics, surface finish and feel are also important to me in the final result of the restorations.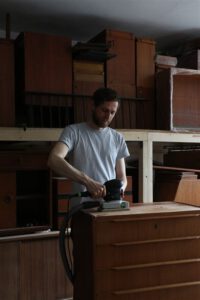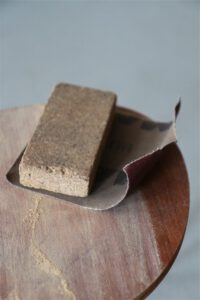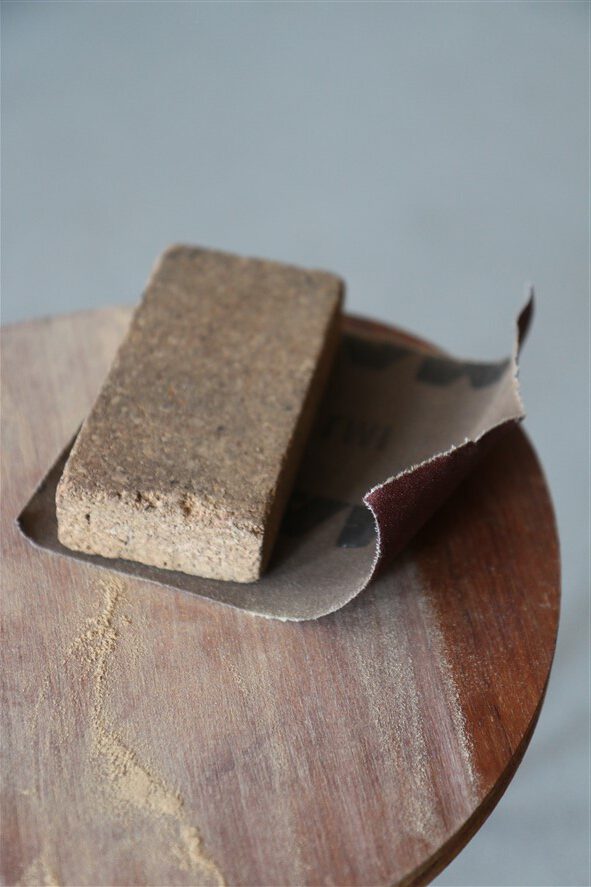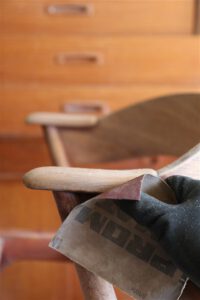 Erik / Vintage Galore
Deutscher Text in "About".